Pour une réservation sur mesure
+ 33 5 45 70 76 76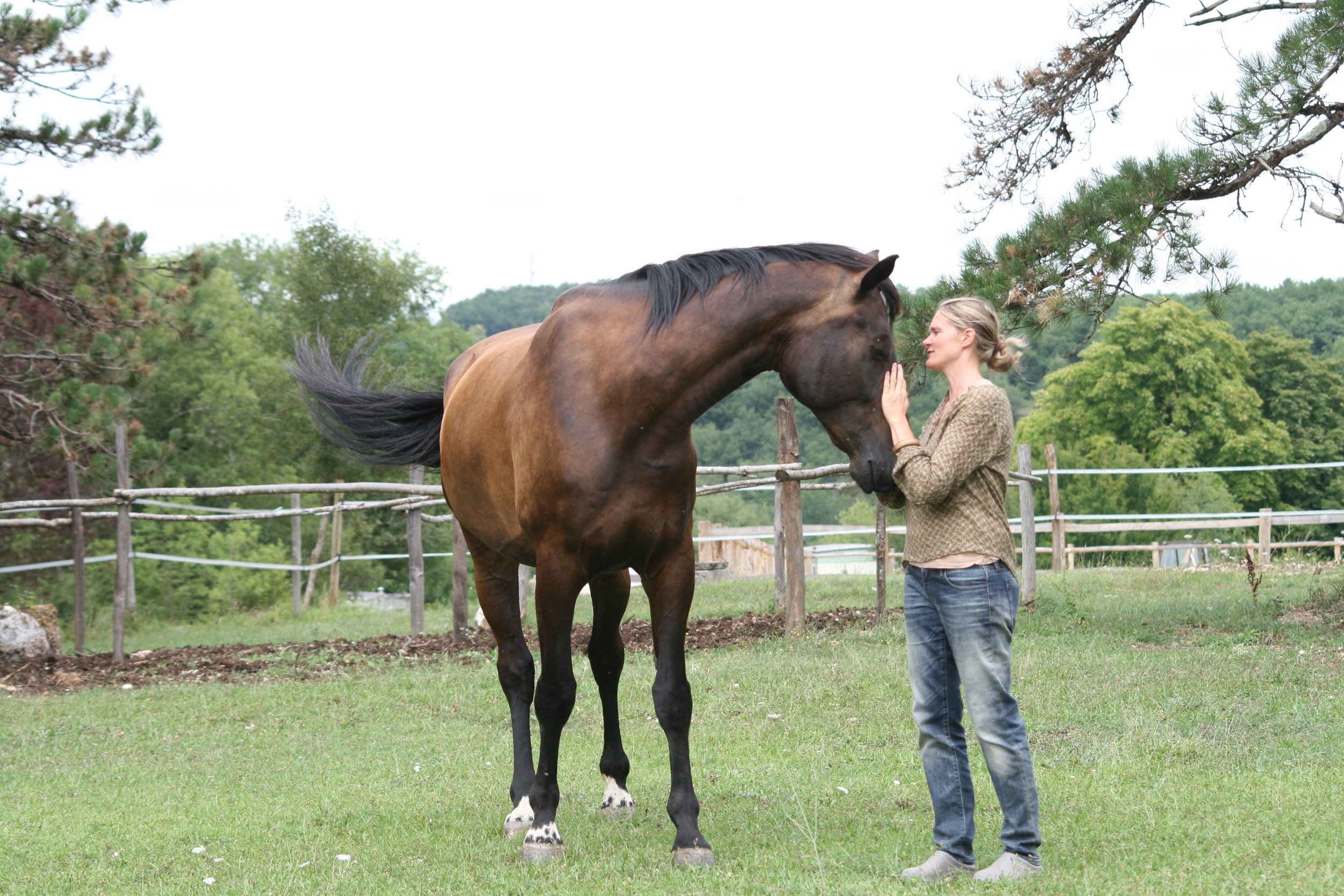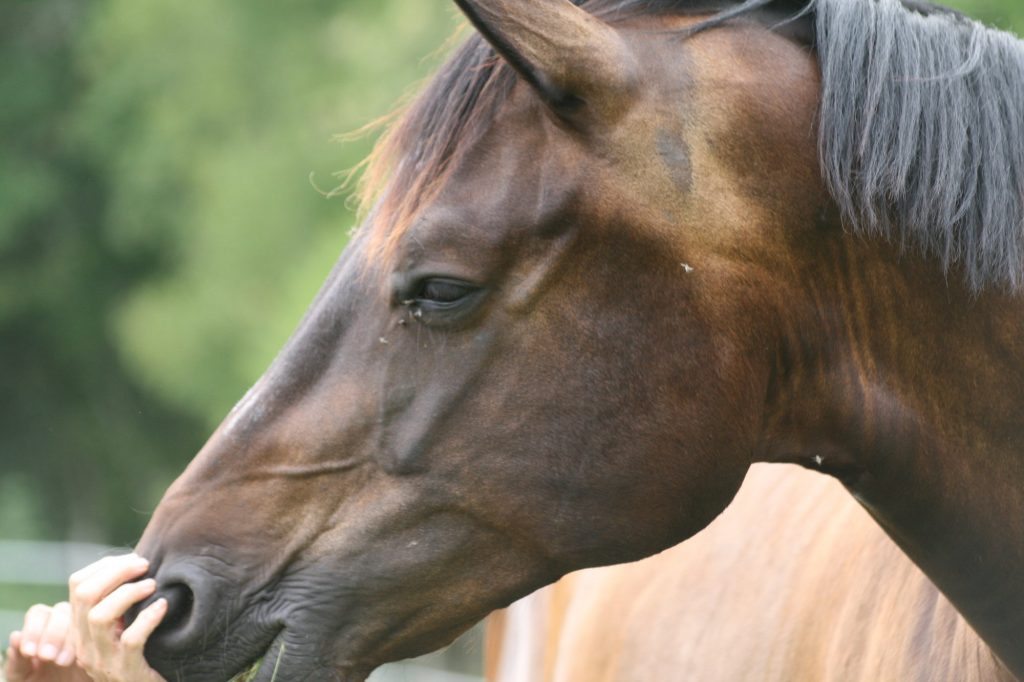 "I have loved nature and animals since I was little: it was my mother, Cristina, who transmitted this passion to me. I grew up with dogs, cats, horses and ducks!
Animals are vulnerable beings who give a lot of affection and tenderness without hurting anyone: they have a lot to teach us...
I can't stand to see unhappy, mistreated, abandoned animals,… so as soon as I can, I do everything to help them! "
Pascale
"Pascale's mother, I have been particularly sensitive to the animal cause and to nature since I was a child. Already, on the way to school, I always stopped to pick up the worms so that nobody would crush them ... I I'm convinced that animals have things to teach us and I try to listen to them. This attitude has built me ​​a lot and it's my way of improving our daily life!
I live in Switzerland, but when I am passing through France, at my daughter's, I take care of animals in order to relieve Pascale who has her professional obligations beside!"
Cristina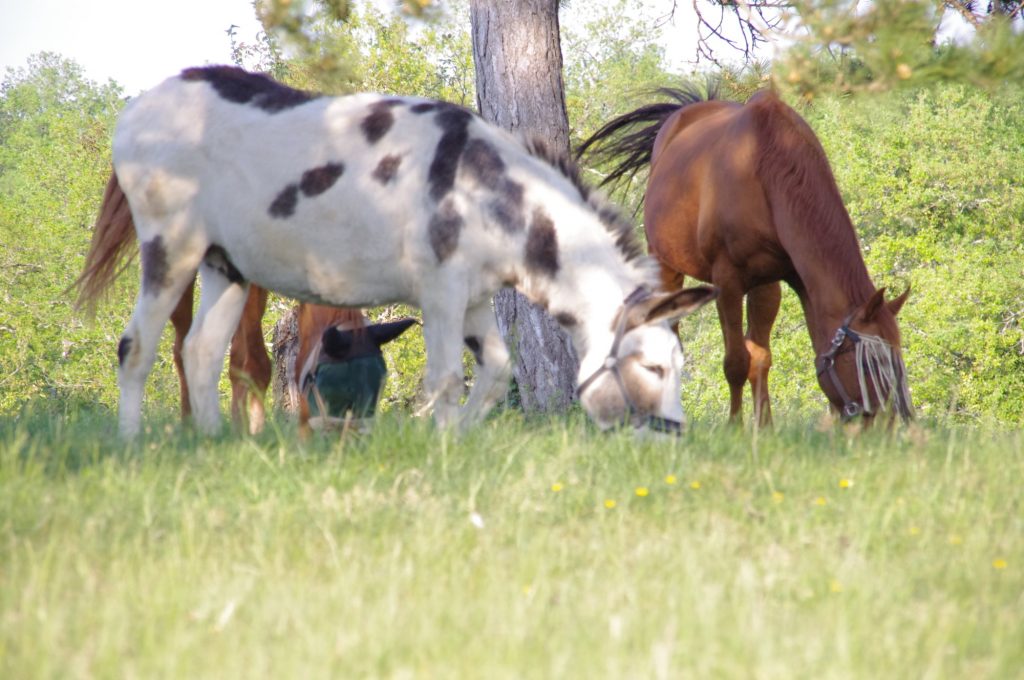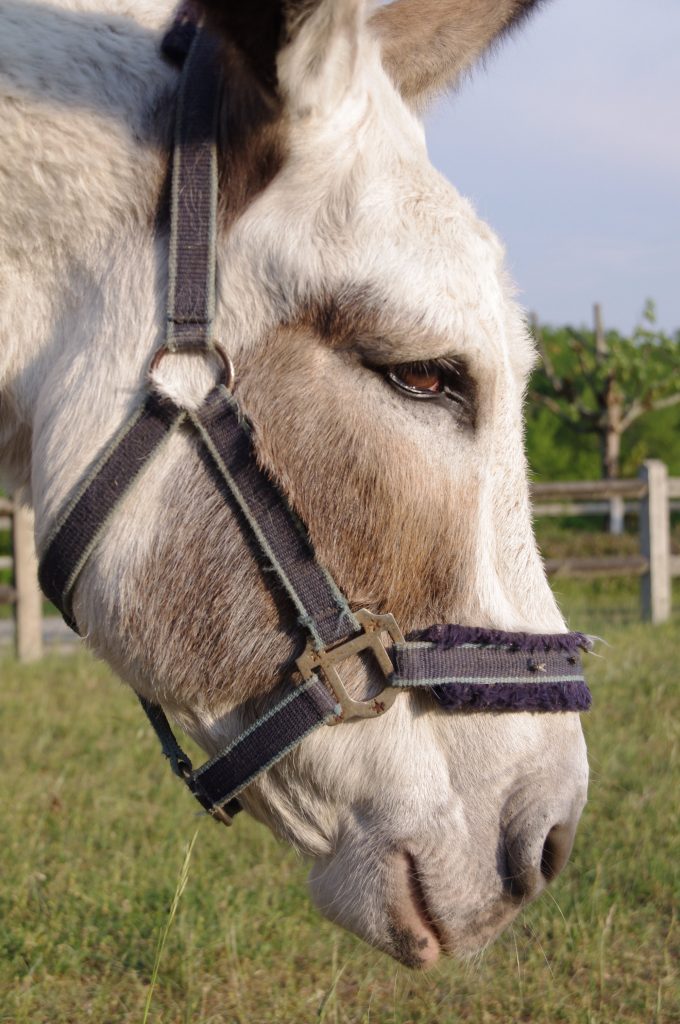 "Pascale's companion, I admire her passion for animals which made me discover this universe differently!
I support her in her projects.
I watch her every day from afar and up close; I'm here to intervene whenever there is a need for a helping hand. "
Ivan
Our achievements :
DOGS :
We have helped several dogs in distress or abandonment ... The last one, little Benny, we found him in December 2017 on the national road to Cognac. Emily, the 14 year old greyhound, we saved him in Ireland from the horrible world of racing. All the animals are part of the family, and of course our dogs live with us in the house!
CATS :
The 6 cats who currently live on the Estate found their way to our home on their own! They were all sterilized or neutered. Two other cats have found beautiful families to go with!
FROGS :
The Estate is known for overlooking a magnificent lake. Numerous frogs (and toads) cross the road which leads to the main house, they go towards the lake to reproduce there. After evenings spent picking up those that were run over by cars when customers left, we decided to create a toad tunnel in 2017; it is a 200 meter wooden dam on both sides of the access road.
THE EUROPEAN CISTUDE TURTLE :
We have been fortunate on several occasions to see turtles around the lake. It is the European pond turtle, which lives in wetlands with fresh, calm and sunny waters. We decided in agreement with Natura 2000 to create a beach near the lake, to encourage their reproduction.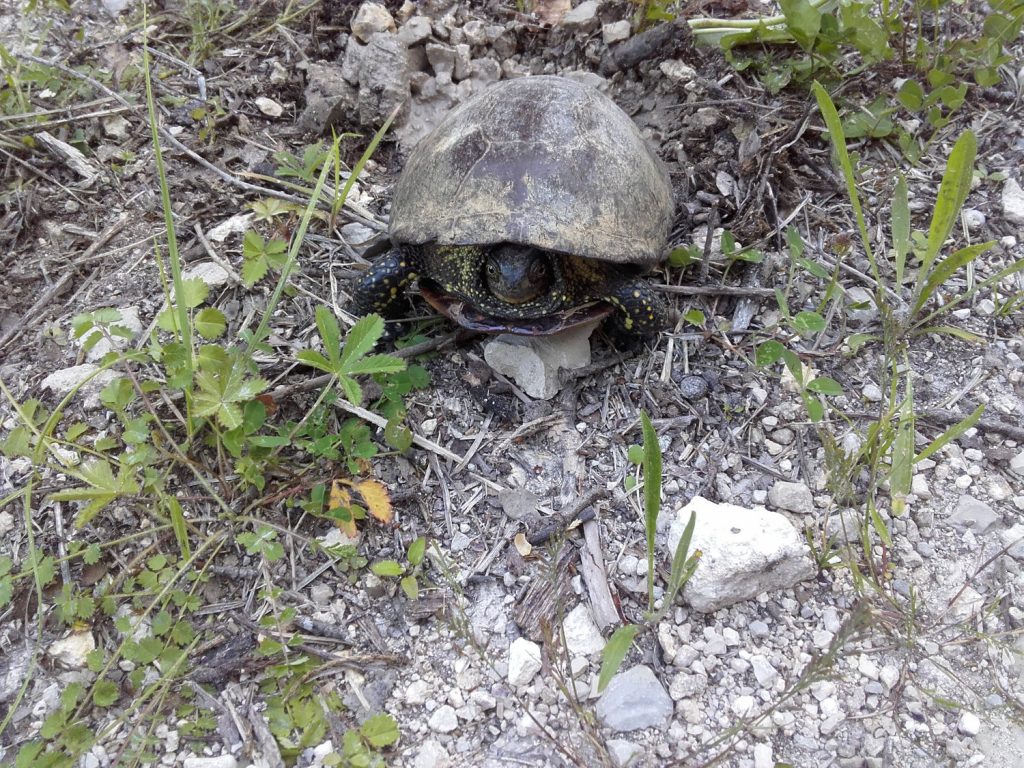 DONKEYS, PONY AND GOAT :
Our little herd of 4 donkeys (Pacha, Linette, Minette and Grisette), Suzette the ponette and Peppa the goat, were all saved in 2017. They are adorable and learn a little more everyday to trust humans! There is a lot of work for our marshal ferrand to put back in order the hooves, unfortunately left "abandoned".
ALPACAS :
We recovered two alpacas to give them an ideal living environment! Very shy at the start, they like to see people and dogs walking in their meadow!
HORSES :
A few years ago, we had collected a racehorse which had a good track record; he left us two years ago, at the venerable age of 28.
The last arrival in spring 2017 was entrusted to us by its owner after unfortunate experiences. Even today, she finds it difficult to confide in human beings. Another mare came to us from a large reputable retail center, but not being level, there was no room left for her. With us it has stabilized and today shows great joy in living!