Pour une réservation sur mesure
+ 33 5 45 70 76 76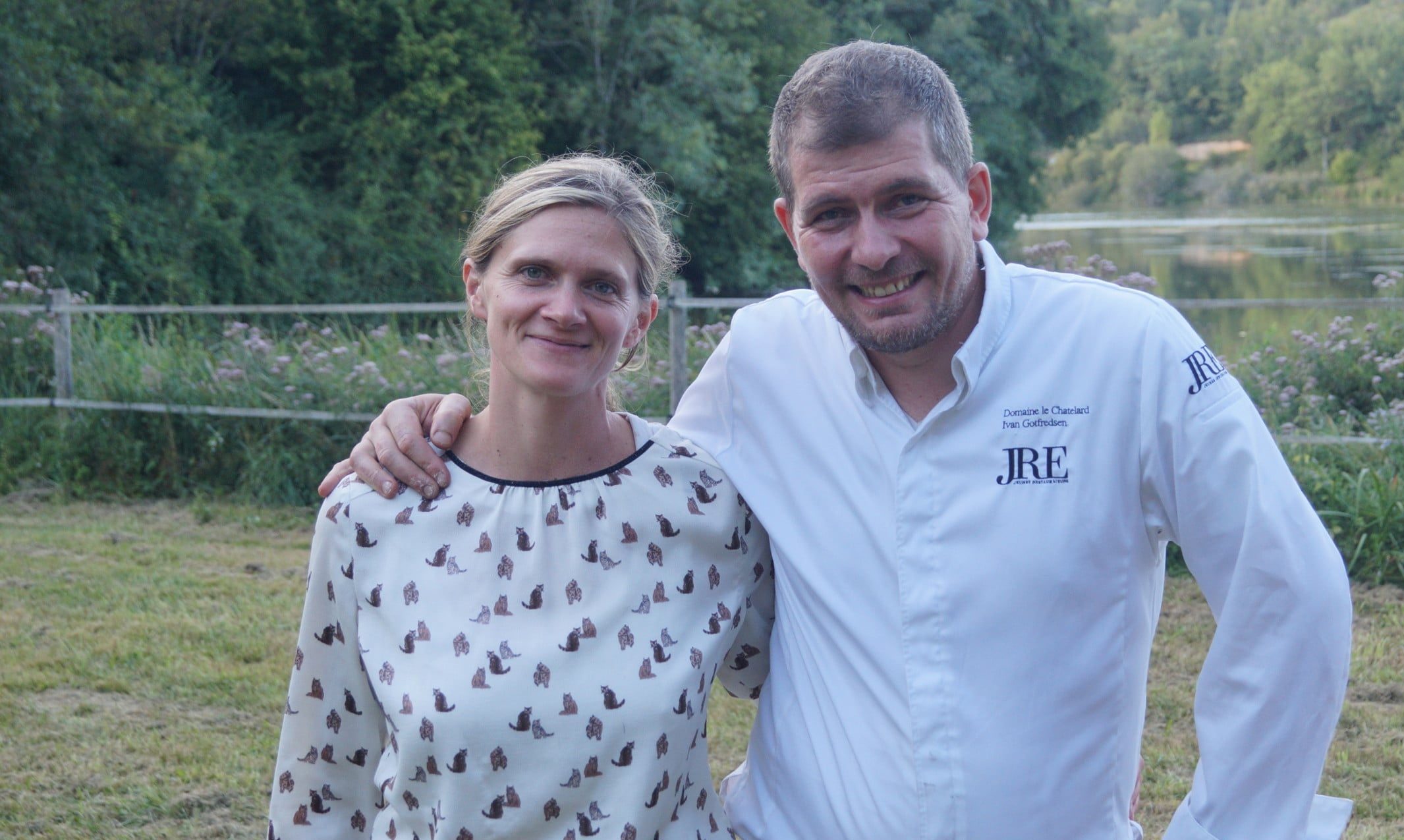 Ivan Gotfredsen
Ivan, from Denmark, learned cuisine in French-speaking Switzerland, in Friborg in the Michelin-stared restaurant "La Fleur de Lys".
After having worked in different establishments in Switzerland "le Baur au lac" in Zürich, "le Gstaad Palace" in Gstaad, in a 3 macarons restaurant in Montreux, he became Chef de cuisine at the "Kempinski Grand Hôtel des Bains", 5 star hotel in St Moritz with 6 restaurants.
He participated in the opening of high-end hotels throughout Europe and finally returned to Switzerland at Arosa at the "Tschuggen Grand Hôtel" as Chef.
He then sought the ideal place to express his creativity and fell in love with the Domaine du Châtelard, in Charente where he created with his partner a hotel - restaurant in a natural setting, open since 2009.
Recognized chef, he has always been highly rated by various gastronomic institutions (the Michelin guide, Gault & Millau, etc.).
Since 2011, Ivan has been part of the Jeunes Restaurateurs network, of which he is an active member, which brings together 340 young chefs in 16 European countries. He put himself at the service of the association for 3 years as president for the French part (2016-2019). More information on JRE: www.jre.eu/fr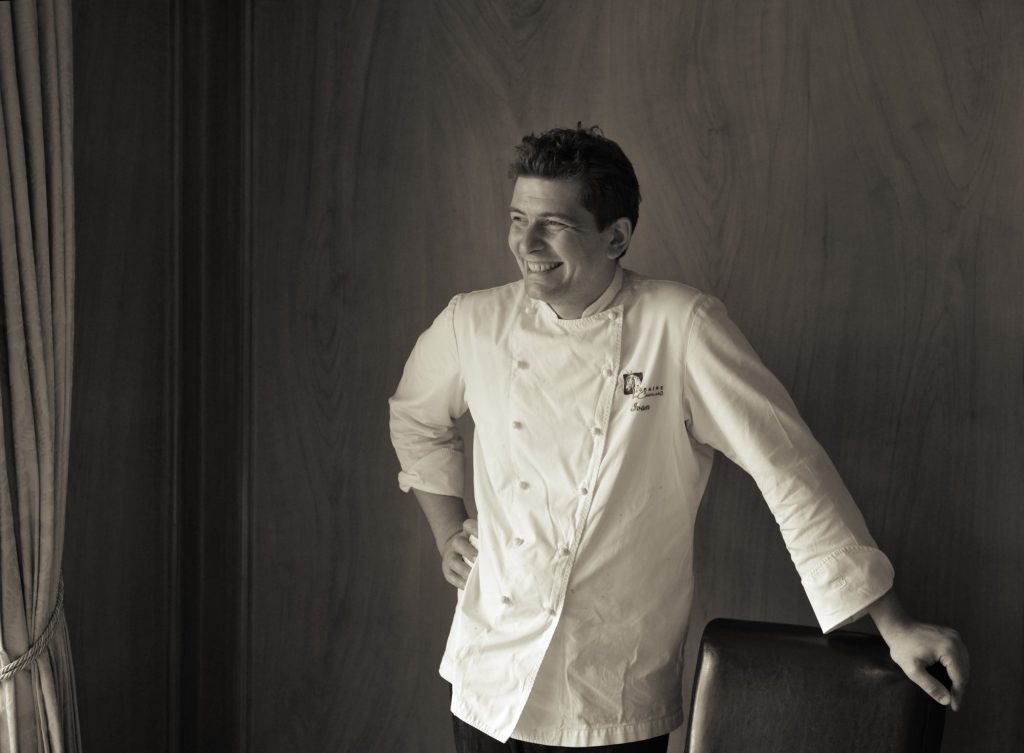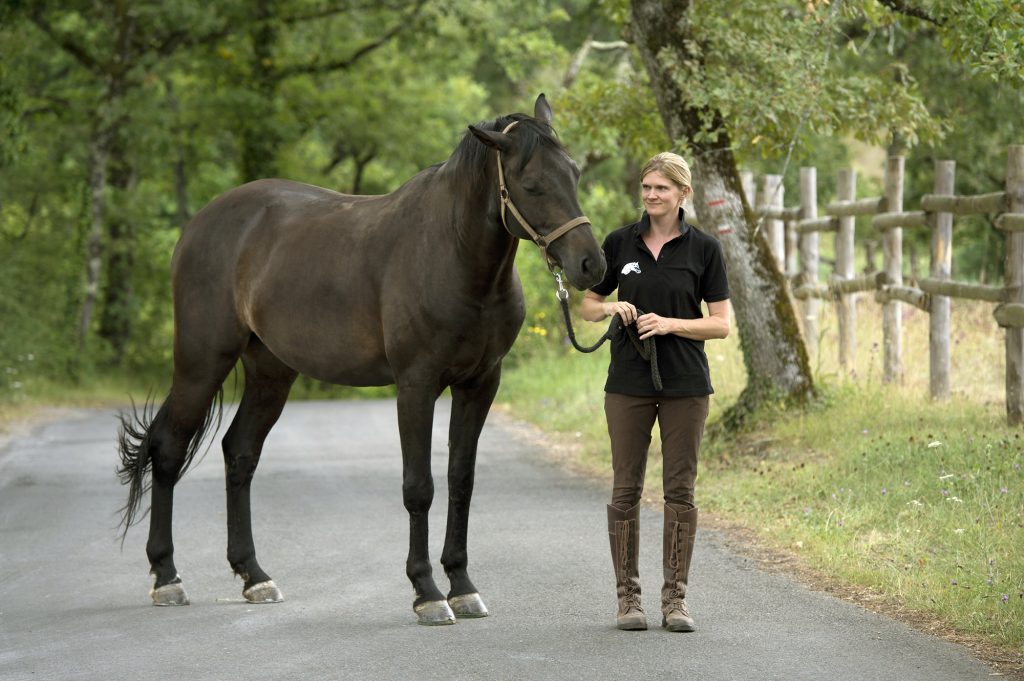 Pascale Erni
Graduated of the Swiss School of Tourism, Pascale continued her studies at the higher hotel school in Italian Switzerland.
She then made her debut in different countries such as Ireland and Mexico to finally work for 3 years in St Moritz in the 5-star hotel business at the "Kempinski Grand Hotel" and the "Badrutt's Palace" as Event Manager.
Pascale then worked as manager in 2 restaurants of good reputation in Lugano, her city of origin.
Passionate about nature and in love with animals, especially horses, she trained at the German EPA Academy in Baden Baden and became an equestrian manager and horse instructor.
Her philosophy: total respect for the animal and its well-being, allowing it the freedom to express itself with its personality, and cultivating the art of communicating with it.