Pour une réservation sur mesure
+ 33 5 45 70 76 76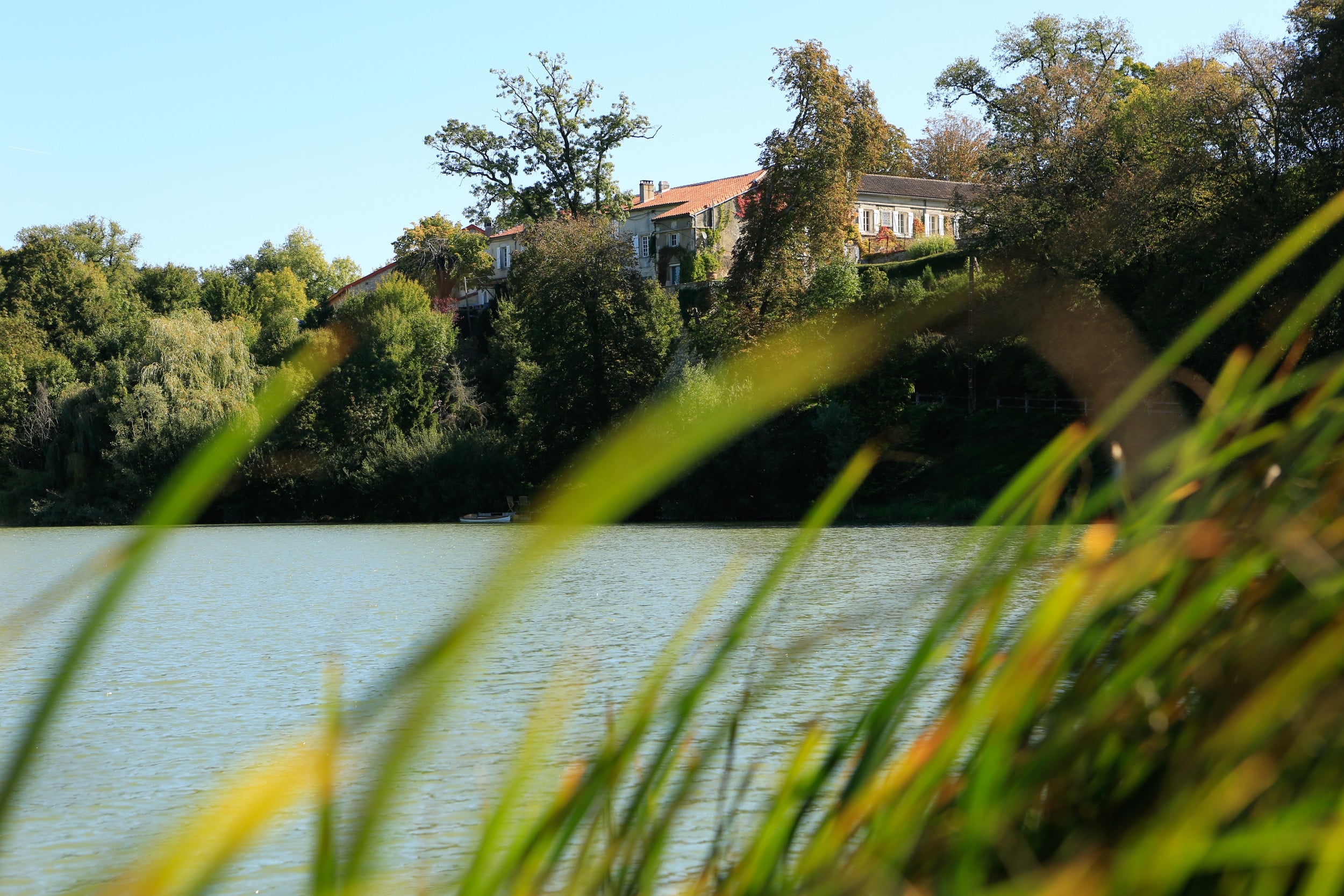 The Domaine du Châtelard has started an ecological labeling process in order to enhance the philosophy that drives the team: welcoming as best as possible in unspoiled nature.
This is how in Châtelard, you will not find any pesticides, chemical cleaning products, for example… in the kitchen, local products, in short and seasonal circuits are largely in the majority; we have our own vegetable garden to cook as locally as possible.
The hotel was created within a reserve classified Natura 2000, this is why our approach has always been to respect as much as possible the existing environment and the ecosystem which is there. Each client is invited to take part in this process to appreciate their wealth.
In partnership with the Charente Nature association, we have created a special beach for our protected turtles, the European pond turtles.
We have also created toad tunnels on our main driveway to allow a safe passage for the many frogs in the park.
In 2019, we cleaned the undergrowth of the Estate: a huge project to rid the 50 tons of waste left in open dumps in the woods by the owners of the 1960s ... We are giving the forest a chance to get back go out and breathe again!
In 2020, we opted for an efficient, professional tap water filtration system which avoids pollution problems linked to the transport of bottles.