Pour une réservation sur mesure
+ 33 5 45 70 76 76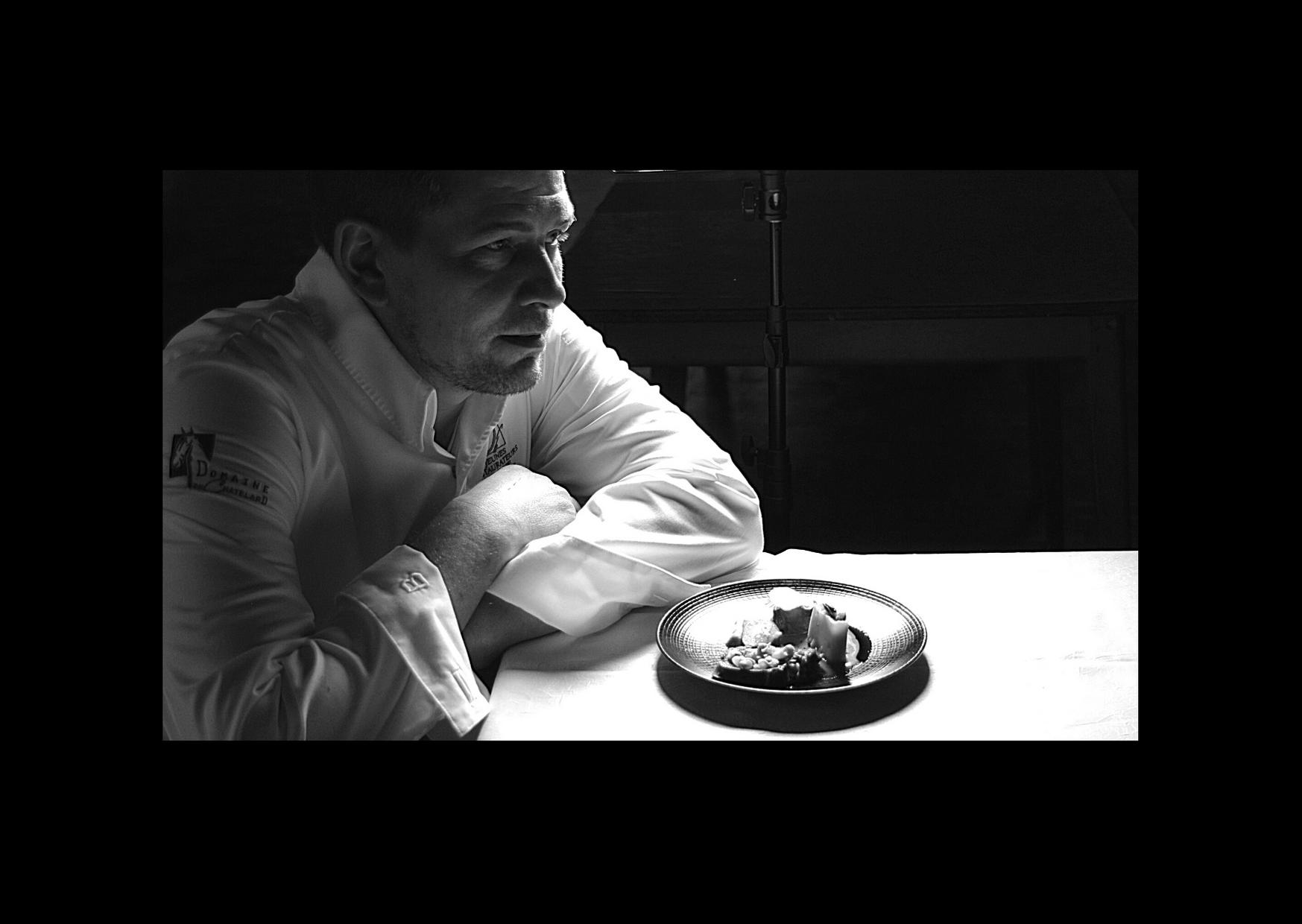 Ivan, originally from Denmark, is a member of the JRE network (Young Restaurateurs, European association of young chefs). He sublimates local products but also from Italy, Austria, Asia ... He also has his own saffron plantation which he harvests each year, and picks wild plants from the undergrowth which harmoniously complement the plate. The guests thus discover new culinary perspectives. It also gives a major place to the best local producers. The Chef has chosen to serve 99% pure filtered water.
The team's key words: harmony, nature, authenticity.
The refined restaurant at Domaine du Châtelard in Dirac welcomes you all year round: in winter in a cozy room by the fireplace, and in summer on a magnificent terrace overlooking the property's private lake.